Control4 Installation - What is Control4?
With more and more smart electronics playing a central role in our daily lives, they deserve an even smarter role at home Control4 has the mastermind solution, making it possible for virtually any appliance or device in your home to intelligently communicate with another—from locks to lights, doors to drapes—and you the ability to control them, no matter where you are.
New Products From Control4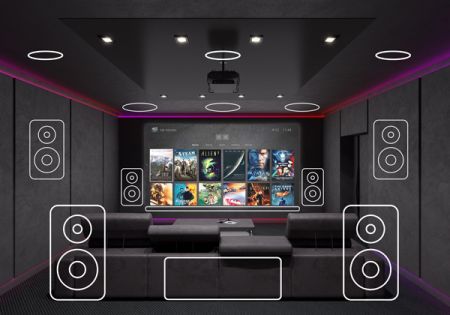 EA-1 Entertainment Bundle Includes: EA-1 Entertainment and 
Automation Controller & SR-260 System Remote Control
48V Wireless Keypad Power Supply
Square Wired Configurable Keypad V2
EA Line of Smart Home Controllers
Control4 T3 Series 10" Tabletop Touch Screen
Control4 DS2 Door Station
Control4® Gigabit PoE+ Injector
Control4® Dealer Demo Kit
Save
Save
Save
Save
Save
The Latest Control4 Solutions for Smart Homes
Smart Home Living Video
T3 Touch Screen & EA Controllers Video
Smart homes is a smart business.
What sells homes? It used to be granite counter tops. Today, it is smart home technology. Prospective home buyers expect connected living amenities, particularly in the areas of home networking, climate control, safety and security, and entertainment. Whether you are a builder, real estate agent, or a home owner, differentiate your home by including Control4 Smart Home Experiences. With Control4, a press of a button dims the lights, sets the temperature, arms the security system, and locks the door. One app controls virtually all of the connected devices and systems in the house. By assertive in your marketing for your Control4 Smart Home and you will be at the top of the list for property listings. You're conveying to prospective home buyers that your home is one step above, and an unmatched connected lifestyle. The Control4 Smart Home value proposition will help drive business, referrals, and the sale of your home.
So… what do you want to control with Control4?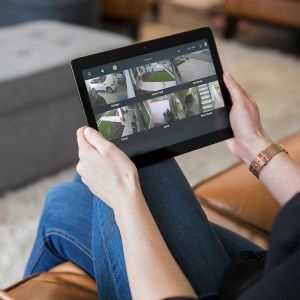 Create the perfect movie ambiance in one touch. Tell your thermostat what to do from Thailand. Manage music in multiple rooms. Get a text when your teenager comes home. Control4 gives you flexible solutions to design the home automation system of your dreams, based around the smart home appliances of your choice, on a very real budget.
Life's better when everything works together. This is your home with a brain. A genius idea, indeed.
Bright ideas worth $avings
Maybe you'd like to make the perfect ambiance possible in every room, or perhaps you're just looking for a few easy ways to save energy. No matter what your intention, intelligent lighting with Control4 is an essential part of just about any smart home solution. Here are just a few brilliant examples:
Have the lights in the house turn on automatically to welcome you home
Program the lights to go on at sunset and off at daybreak, or set them to replicate your normal usage pattern when you're out of town so it appears that you're home even when you're away
Experience hands-free illumination when entering a dark hallway; motion sensors can make sure you never have to fumble around in the dark
Turn the whole house off in one touch with a "Good Night" scene—some lights can go completely off as the kids' dim to 10%
Program your lights to turn off automatically when a room is unoccupied for a certain amount of time
Set your lights to a maximum level of 80%; your eyes won't notice the difference but your utility bill will
Get comfortable and save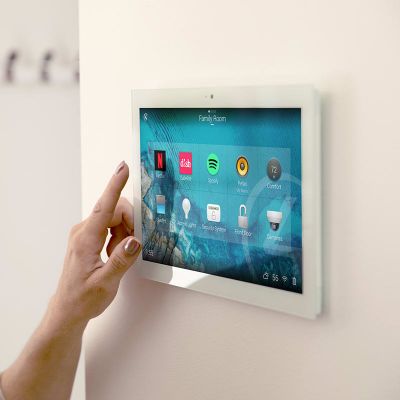 With a Control4 controller, smart home appliances, and Control4 RV, it's easy to take advantage of intelligent automation advances that contribute to a more comfortable home and automotive experience—not to mention a more efficient planet. Here are just a few ideas:
Program your shades and thermostat to automatically adjust for maximum energy efficiency based on the seasons, time of day or outside temperature
Control your thermostat from any Control4 interface—even your iPhone
Use dimmers, timers and occupancy sensors to reduce energy waste
Use motion sensors to turn lights off automatically when rooms are unoccupied
Program your pool and sprinkler systems to source water only during energy-efficient windows
A low-budget, big-bang production
Whether home theater means a cozy corner of your living room or an enclosed screening room with theater seating, you'll appreciate the flexibility of Control4 solutions when it comes to enjoying your favorite entertainment at home. Here are just a few examples of what you can do with Control4:
Simplify your audio, video, and home theater components with one remote control
Turn your television into an elegant interface from which you can access and control your entire home
Access all movies in your multi-disc changer, iPod or NAS drive from one interface, and search by cover art
Create a one-touch scene to lower the lights and shades, plus adjust the temperature to create the perfect ambiance for movie night
Any song, any room, any time
With smart home appliance and Control4 smart home controller installations easier than you ever imagined, you can have the music solution of your dreams in just a few hours. Here are just a few examples that show how Control4 can bring music into every room in your house:
Play music from multiple formats and sources, including radio, streaming music services, your iPod/mp3 player, an external hard drive or computer
Choose to hear classical in the den, Blues in the kitchen, and pop in the teen's room—all at the same time
Access to over 4.5 million songs in any or all rooms anytime with Rhapsody*


*Rhapsody membership requires a nominal fee
Control4 smart home appliances are life-changing, and Integrated IO®

™

Fountain Hills is just the company to automate your home's appliances for you. To learn more about the company's audio video Fountain Hills, AZ solutions, call (888) 4-Integrated IO®!

More Products From Control4
Control4® T3 Series In-Wall Touch Screens
Control4® System Remote Control SR-260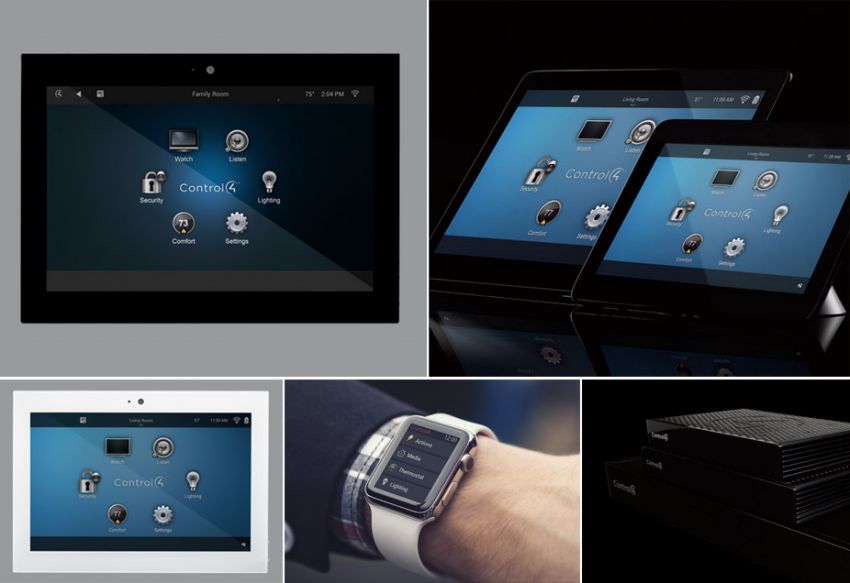 Save
Save
Save
Save
Save
Save
Save
Save
Save
Save
Save
Save
Save
Integrated IO® Certifications and Memberships
Is your Smart Home set up for voice control? Using Amazon Alexa or Google Assistant, you can control devices or your entire Control4 Smart Home with just your voice.
The latest Control4 Smart Home Technology makes traveling a breeze! Keep your Phoenix home and the important things in it, safe and secure at all times. With alerts tailor-made for each system, you'll be in the know about what matters most. From anywhere in the world, receive calls from your porch, the gate, or from anywhere inside the house.
Need a Phoenix smart home automation installation utilizing a Nest thermostat? It's easy to decrease costs this summer with a simple and affordable smart home installation. Contact us for a Free Quote!