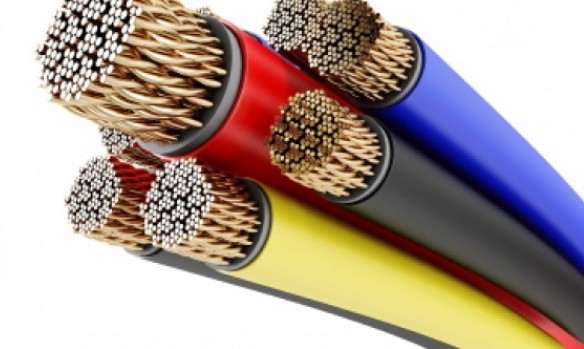 Commercial Wiring
Burlington Coat Factory Tucson - Hardwire Site Survey and Fiber Cable Installation
Background
This client hired Integrated IO® to wire its facilities with a state-of-the-art structured cabling system.
Vision
Integrated IO®™ structured cabling network specification experts sought to devise a durable, affordable, and effective system that would meet the client's needs, reducing the likelihood of noise interference and hindrances to bandwidth.
Solution
After conducting a preliminary site survey, the Integrated IO® team decided that its integrated solution would consist of:
A Fiber Optic Cable Backbone
The decision to use fiber optic network cables as the backbone of the BCF project was made during the initial site survey. Composed of a series of glass or plastic threads, fiber optic cables are thinner, lighter, and boast a greater bandwidth capacity than traditional metal wires. They are also less susceptible to interference, providing users with fewer interruptions and less frustration. The pros at Integrated IO® wanted to provide Tucson's Burlington Coat Factory store with the best possible infrastructure.
Cat 5e Cable Installation
Category 5 (Cat 5, for short) cables are a popular type of twisted pair cables, used in structured cabling applications to carry internet signals for network connections. Cat 5e cables are simply an enhanced version, which have proven even more reliable and effective at rejecting noise interference than their standard counterparts. It was determined during the site survey that Cat 5e would be the ideal structured cabling network specification for this site.
Drawing on our experience assessing structured cabling systems, we know how to optimize the layout and design of the wire run diagrams we create. Our experience also means that we know how to hide wires in walls and arrange them in know how to hide wires in walls and arrange exceptional cable management systems. We knew right away, when assessing the BCF site, that intermediate distribution frame (IDF) cable racks would be needed to optimize the connectivity network we were fostering. These IDF racks, which must be strategically placed and mounted, serve as the middlemen between exterior cables and individual workstations.
A brief introduction to the history of home automation and a look at what is in store for the future of the smart home, as interpreted by a provider of smart home technology installation services in Phoenix.
An innovative home automation specialist in the Phoenix area addresses one of the industry's greatest hindrances.
Read this blog post to learn how the convenience- and comfort-enhancing properties of a smart home can curb a homeowner's carbon emissions and cut down on his or her energy costs.