Founder
About David Racich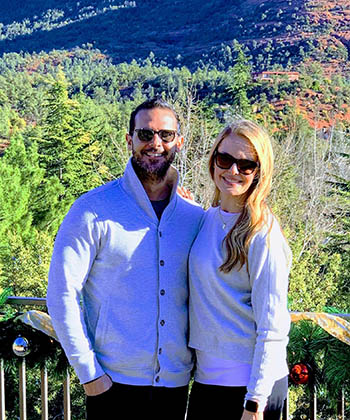 David Racich, Founder and CEO of Integrated IO®™, LLC, in Fountain Hills, AZ, began his career as an entrepreneur while still in college. David earned a Bachelor of Science Degree in Network and Global Communications Management with a focus in Business Entrepreneurship and Electrical Engineering from Arizona State University. During this time, he formed his first of many companies, Outlook Holding Group, LLC.  Outlook Life, LLC, a subsidiary of Outlook Holding Group, is a cutting edge online Life Insurance Agency that stands out as perhaps the only website that provides an instant life insurance quote from dozens of insurance companies for those with health conditions such as diabetes, MS and heart disease.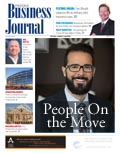 David's engineering talents were also utilized toward consulting several other companies, including BIMSYM Corporation, where he helped develop a client management system that he then sold. In the early years, Outlook Holding Group, LLC, which included Outlook Health, LLC, Outlook STM and Outlook Finance, LLC, was also sold to investors  along with part of IMNetwork, an internet marketing company which offered technological solutions to individuals and small businesses. MDonWEB, another subsidiary of Outlook Holding Group, was a 501c3 company David established to provide medical information to the online community.
President and CEO
In 2007, with an already significant background in business, technology and eBusiness operations, David took over as President and CEO of Brokers Alliance, Inc, one of the nation's largest distributors of financial and insurance products for financial professionals. David is responsible for over 60+ employees in 11 states who arduously endeavor to facilitate for tens of thousands of independent financial advisors across the nation. 
Establishing Solutions
With David's technological expertise and digital marketing savvy, he developed a media organization called BizMedia Studios, where audio and video engineers create innovative, high definition material.  BizMedia strategizes, produces and distributes animated or live commercials, training videos, eBiographies, video promotion reels, voice-overs tracks and much more. With it's wide range of services, BizMedia Studios has become one of the most successful studios of its kind.
In 2008, David formed Integrated IO®™, a company that gives him an outlet to share his passion for intuitive, leading edge, business and home technology. Integrated IO®'s focus in the commercial industry is on CAT and Fiber backbone infrastructure, while it's residential division focuses in on Smart Home technologies with a tie-in to security automation.
Continued Expansion
David continues to expand his cornerstone by launching Outlook Advisors, a team of financial professionals who help credit unions serve their members by providing them with an alternative to their retirement income savings, late last year.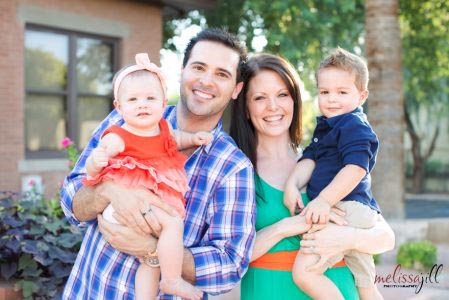 Two organizations that are likely the closest to David's heart are BDR Holding Group and Emerson Art Gallery. BDR is a commercial real estate investment group, that David formed, which is responsible for the purchase of Palisades Business Center, a commercial building where the Brokers Alliance Corporate Office is housed.  The name of the holding company comes from the initials of David and wife, Ashley's son Bennett David Racich, who will be given the opportunity to lead that business if he is inclined.  Similarly, Emerson Art Gallery is named for their daughter Emerson Grace.  The gallery is present throughout all of Palisades Business Center and showcases local artists' work throughout the property.  The gallery highlights artwork of all kinds from hand crafted stone fountains at the entrance of the building to sculpture, paintings and mixed medium found present inside the Gallery.  David opened this space to the artistic community free of charge to help artist best showcase their talent at a local level.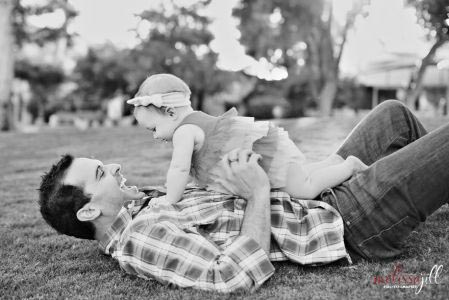 Striving for Success
Anyone who has been mentored by David Racich will attest to his brilliance and enthusiasm to share what he knows with a willing pupil. He allocates himself to understanding his every venture inside and out, so that when he leads, he has the knowledge to propel his companies toward a path to success. As a board member of Arizona Business Advisors (JumpStartBIZ), David also shares that knowledge and love of entrepreneurship with others in the area.
Having spent much of his youth in Fountain Hills, David is a promoter and sponsor to many local organizations such as Movie in the Park, Concours in the Hills, Arizona Women Against MS, Sunshine Acres, Alongside Ministries, The Boys and Girls Club and The Fountain Hills Fourth of July Celebration.  David is passionate about international cultures and communities, and lends his support to the growth and sustainability of the coffee import/export economy in Ecuador, the Chinese Lantern Festival, and the  International School of Arizona.
If you want to do business with a proficient and personable gentleman who will dedicate himself, relentlessly, to provide you with the solutions (not just products, but solutions) you need, David Racich is your man.