New RTI Remote Technologies Products
After merging with RTI Remote Technologies, Inc., Integrated IO®™ is proud to announce that it has some exciting new smart home gadgets to offer its customers in Phoenix and beyond. RTI specializes in remote control products for A/V, lighting, security and more. RTI is a leading control systems manufacturer offering innovative, sophisticated, and user-friendly devices for professionally installed electronic systems. They have a wide assortment of award-winning handheld and in-wall universal controllers, central processors, audio distribution systems, and accessories that we can customize to any automation solution needed to give you more control of your home or office. We are constantly looking for ways to improve the custom automation industry. From user-friendly universal controllers to multi-room audio keypads and helpful installation accessories, the new line of products we now install make it easier easier than it's ever been to simultaneously maximize your comfort and curb energy consumption in your smart home.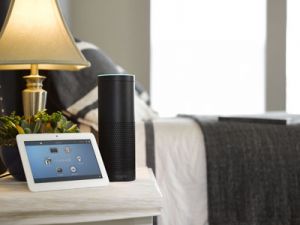 These products include:
In-Wall Multi-Room Keypad Control
RKM-1+: The RKM-1+ multi-room audio keypad is a small, attractive device capable of controlling the audio of several devices throughout your home. The device is completely customizable and comes with an open architecture that makes it compatible with a seemingly endless array of audio and video players.
In-Wall Universal Touch Controllers
KX7: The world of touch-enabled control devices is quickly growing, but few can even be compared to RTI's KX7. From a single wall-mounted tablet, you can control everything in your home from your porch lights to your laundry machine to your air conditioning unit to your music servers. The KX7's multi-touch LCD screen is both reader friendly and user-friendly. High-quality images, animations, and videos appear crystal clear, and the device's two-way communication capabilities are what enable you to both monitor and send commands to your home's various appliances and energy-inrensive systems.
Remotes with Touch Screens
T1-B: Perfect for homeowners who hold business-style conferences on their property and love to spend time in their home theaters, the T1-B is compatible with just about every major digital device or electronic one would have in his home or office. This intuitive remote has 40 programmable keypad buttons and an extremely large IR transmitting frequency range. When used in tandem with other Integrated IO® and RTI devices, the T1-B is capable of radio frequency transmission through walls and cabinets.
Save