Wires and Coat Hangers: Our Work for BCF
Apr 03, 2013
The Burlington Coat Factory Warehouse Corporation has supplied American consumers with fine, affordable, and stylish coats and other outerwear for more than a century. The company is still expanding, having opened 20 new stores in the year 2011. One of these stores was located in Tucson's historic El Conquistador (El Con) Mall. City planners and shopping center organizers hoped that the presence of the popular department store would spur a revival of Tucson's oldest shopping mall.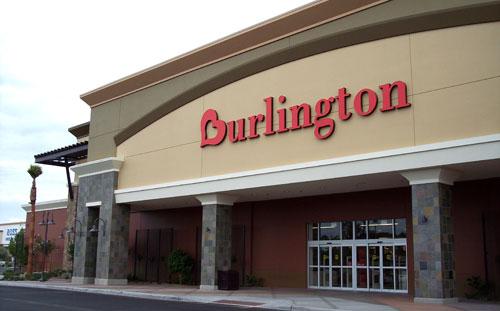 (Courtesy of InsideTucsonBusiness.com)
Demonstrating a desire to have state-of-the-art communications technology throughout the property, Burlington Coat Factory hired Fountain Hills-based commercial wiring expert Integrated IO® to assess the site and equip it with suitable structured cabling infrastructure. This is what
Site Survey and Results
The first task related to this project was the completion of a comprehensive site survey, assessing the Burlington Coat Factory's foundation and its proximity to municipal wires and cables, in order to determine what types of cables, panels, racks, transceivers, and mounting materials would be best suited for the project.
Fiber Optic Cable Backbone
The decision to use fiber optic network cables as the backbone of the BCF project was made during the initial site survey. Composed of a series of glass or plastic threads, fiber optic cables are thinner, lighter, and boast a greater bandwidth capacity than traditional metal wires. They are also less susceptible to interference, providing users with fewer interruptions and less frustration. The pros at Integrated IO® wanted to provide Tucson's Burlington Coat Factory store with the best possible infrastructure.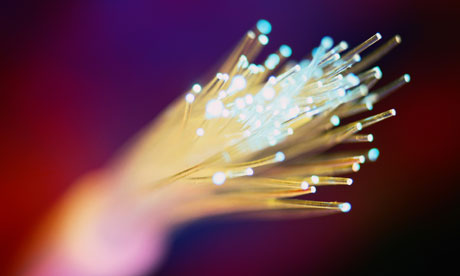 (Courtesy of The Guardian)
Cat 5e Cable Installation
Category 5 (Cat 5, for short) cables are a popular type of twisted pair cables, used in structured cabling applications to carry internet signals for network connections. Cat 5e cables are simply an enhanced version, which have proven even more reliable and effective at rejecting noise interference than their standard counterparts. It was determined during the site survey that Cat 5e would be the ideal structured cabling network specification for this site.
IDF Rack Installation
Drawing on our experience assessing structured cabling systems, we know how to optimize the layout and design of the wire run diagrams we create. Our experience also means that we know how to hide wires in walls and arrange them in know how to hide wires in walls and arrange exceptional cable management systems. We knew right away, when assessing the BCF site, that intermediate distribution frame (IDF) cable racks would be needed to optimize the connectivity network we were fostering. These IDF racks, which must be strategically placed and mounted, serve as the middlemen between exterior cables and individual workstations.
By the time the Integrated IO® pros were done at Burlington Coat Factory, the work and retail site was fully equipped with a safe, effective structured cabling system that enables employees to communicate seamlessly with one another and has integrated the control of the bulk of the site's technological infrastructure. As a consequence of the gains from efficiency improvements and greater convenience afforded by this work, employees can offer visitors to the store and customers who call by phone a truly satisfactory customer service experience.
To learn more about our commercial cabling and wiring services and the project that we have worked on, visit our projects page or call (855) 4-Integrated IO®. Integrated IO® is based in Fountain Hills, but serves the entire Phoenix and Tucson areas.
Add Pingback
Please add a comment
You must be logged in to leave a reply.
Login »