5.1 Surround Sound vs. 7.1 Audio for Your Home Theater
Mar 17, 2013
Installing a home theater system is one of the most exciting home enhancement projects a homeowner can undertake. If you are like most homeowners and would like for the home theater system you design and install to provide you, your family, and your guests with several years of high quality entertainment, then there are a handful of important decisions that should be weighed at the initial time of installation. One of these decisions is the selection of a surround sound system, an essential component of the home audio experience. Some industry professionals consider audio to make up 50% or more of the home theater experience. For some tips on choosing and installing the ideal sound system for your home theater, check and consider the following factors:
Budget
When it comes to digital sound options, neither the 5.1 speaker arrangement nor the 7.1 wire run diagram leaves much to be desired. If you are looking for the most cost-effective way to introduce high quality sound into your home theater, installing a 5.1 speaker system may be your best option. If there is a bit more flexibility in your budget, then 7.1 sound is certainly an upgrade to look into.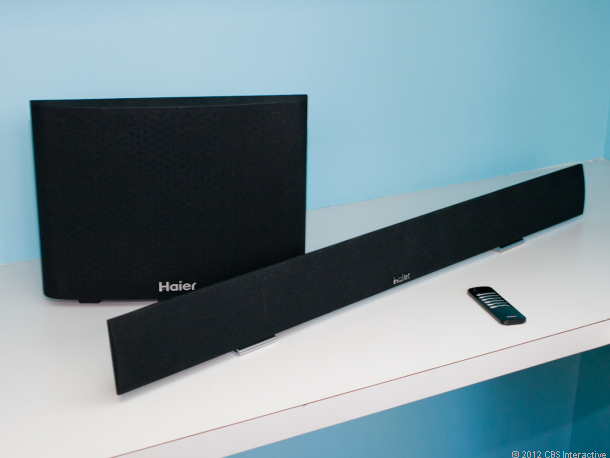 (Courtesy of CNET.com)
Size of Home Theater
Perhaps the greatest advantage offered by a properly installed 7.1 wire run diagram is the platform's ability to deliver great sound throughout every inch of space in a large area. If the size of the room you have designated for use as a home theater is large (500 sq. feet or bigger), a 7.1 digital sound system will make your home seem that much smarter. If your home theater is fewer than 300 sq. feet, on the other hand, you may not notice a major difference between well-arranged 5.1 speakers and an optimally installed 7.1 system.
All in the Speakers
Without state-of-the-art speakers and proper installation, 7.1 digital sound is all but worthless. Regardless of whether you opt for 5.1 or 7.1 surround sound, it is of vital importance that you invest in high performance speakers and that those speakers are properly installed. Depending on the design and installation services you request of a home theater professional, the company may throw in free surround sound installation. The value of having a trained and experienced professional arrange wired 5.1 speakers or create and carry out a 7.1 wire run diagram cannot be underscored in terms of the benefits you will enjoy and the problems you can avoid.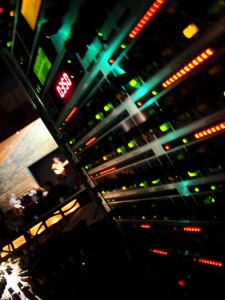 (Courtesy of TechTronAudio.com)
Wired vs. Wireless
Are wires visible when a home theater system is installed? This question, often posed by clutter-averse 85268 homeowners who are looking to use Integrated IO®'s services, can be answered in either the affirmative or the negative. A well-developed chord management plan can hide the wires necessary for the function of a wire-based surround sound system. Another option for those who seek to minimize the presence of wires and chords in their home is to install wireless speakers. Professional guidance for home theater DIY installations can be found on our website's DIY pages, or the option of hiring the best aesthetic surround sound pros in the Phoenix area can be employed. Both 5.1 and 7.1 digital sound are compatible with cordless speakers; but if you would prefer to use wired speakers instead, hiding those wires with a DIY or professionally orchestrated chord management system is always an option.
When properly installed by a professional from Integrated IO® in Fountain Hills or by an enthusiastic and well-equipped DIY homeowner, both 5.1 house speakers and 7.1 sound have the potential to provide you with a memorable, powerful home entertainment experience. If you would like to consult a knowledgeable home theater wireless speaker installation pro about the type of speakers that will provide you with the greatest value in your cost effective smart home, call Wired Up 85268 at 1 (888) 4-WiredUP. We proudly serve Fountain Hills, Scottsdale, Mesa, Tempe, Phoenix, and even Tucson!
Add Pingback
Please add a comment
You must be logged in to leave a reply.
Login »