15% off WiredUp Installation's Services
May 23, 2013
In an effort to makes its operations even more customer-centered, Integrated IO® has decided to move out of its former office and focus its efforts more on service visits. Customers can still reach Integrated IO® technology solutions professionals via phone to discuss any services they are interested in or any questions they may have, and all of our signature commercial cabling and phone installation solutions are just as available as ever. Should you stop by the former office at 16930 E. Palisades Blvd., you will find pamphlets featuring our residential and business installation services, as well as business cards. Our goal is that for you, the customer,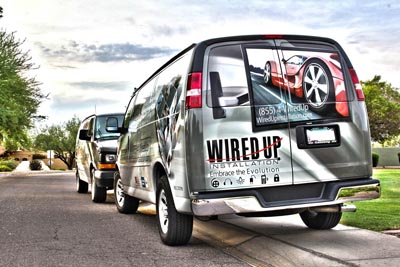 Here at Integrated IO®, we believe that this decision was made for the better. We hope it has no averse effect on any of our clients, and that it only improves your experience and satisfaction with us. As a gesture of appreciation to our customers, Integrated IO® in Fountain Hills is offering a 15% discount on its home automation, commercial wiring, and business communication solutions for the rest of the month. Act fast to capitalize on this bargain, as there is only one month left in the month of May!
Are you a business owner who has been thinking about having a new phone system installed or upgrading your video conferencing technology by investing in a MondoPad? What about a homeowner who is looking to design a home theater that will be the envy of everyone on the block or integrate her home's systems so that they can all be controlled with a single device, from within the home or three thousand miles away? With Integrated IO®'s 15% May service discount, the time is ripe for upgrading your technological infrastructure. To arrange to have a team of skilled and experienced experts transform the digital landscape of your Phoenix home or Tucson business, call Integrated IO® at (855) 4-Integrated IO®!
Add Pingback
Please add a comment
You must be logged in to leave a reply.
Login »