Sophisticated Home Audio is the Control4 Line of Triad® Audio Products
Dec 03, 2020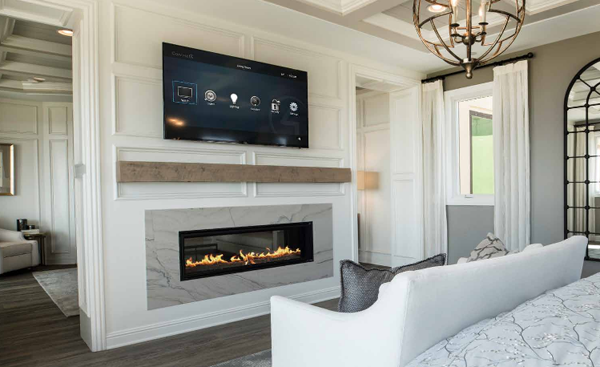 Music is the unseen art that permeates our lives. We use it to celebrate, reflect, unwind, or create a mood. Have you ever attended a live performance in a venue with spectacular acoustics? For many, this is the pinnacle of musical gratification. What if you could recreate that experience in your home and feel the intimacy with your favorite artist through the detail of his or her work? With the Control4 line of Triad® audio products, it's possible to once again enter that room with the singer, the band, or the symphony.
Whether you're a casual listener, an audio enthusiast, or an audiophile, you should love the way your music sounds. From the content to the amplifiers and speakers, the Triad® audio line from Control4 has been engineered specifically to combat low-quality, lifeless music. In-ceiling, in-wall, on-wall, and in-room speakers deliver fantastic sound, but they can also be matched to any size, paint color, or to over 20 wood veneer options. Or, go virtually invisible with speakers that seamlessly blend into the walls and ceilings.
The best way to get a whole-home audio system that sounds fantastic is to work with an experienced audio professional. The experts at Integrated IO are here to carefully assess your Phoenix home audio wants and needs and establish a solid foundation that works for today and what you may want in the future. Contact us today!
Phone: (480) 836-1446
E-mail: integrateme@integratedio.com
Save
Add Pingback
Please add a comment
You must be logged in to leave a reply.
Login »