Listen Your Way and Create Your Perfect Sound System with Sonos
Aug 04, 2020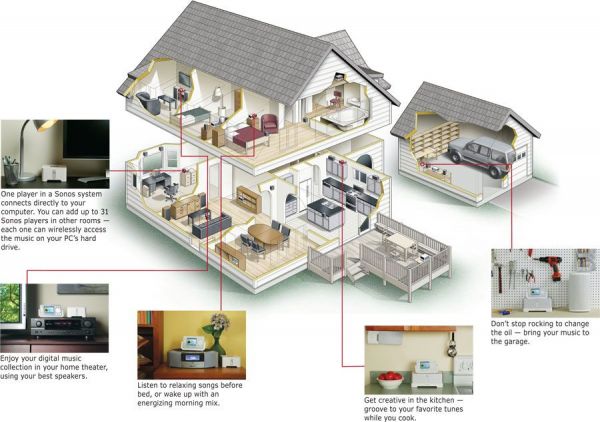 Everything works together, and Sonos works with all your favorite services so you can listen to what you want, where you want, how you want, and when you want. Start with one speaker and easily add more later. Pair speakers in the same room for a boulder, richer sound. Connect Sub to Playbar, Playbase, or Beam, for deeper bass, then add a pair of rear surrounds for immersive entertainment. Hook up your turntable to Play:5 or Amp to stream vinyl all around your home. Whether it's just you or a roomful of guests, you will be impressed. The options are limitless!
Have brilliant sound, the way it was meant to be heard. Ever say, listen to this new album but on a good system? This is the system you want. No matter what you want to listen to or the volume, Sonos fills the room with clear, detailed sound you can feel all around you. Sonos is engineered for listening. With a team of world-class experts in acoustics and engineering, Sonos meticulously designs speakers from the inside out, combining custom woofers and tweeters with proprietary software.
Let the experts at Integrated IO set up and customize a Smart Home Surround Sound system to meet your individual needs. Whether you're looking for slim speakers to make your small apartment feel roomy, or a full-sized system that will keep any party rocking, we can make it happen on your budget. Contact us today!

Phone: (480) 836-1446
E-mail: integrateme@integratedio.com
Add Pingback
Please add a comment
You must be logged in to leave a reply.
Login »