Control4 Smart Lighting – A Smart Home Essential
Feb 02, 2021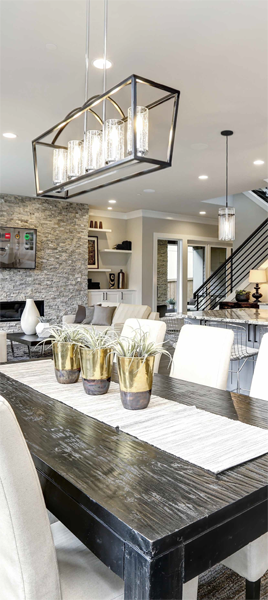 Your Home can be BRIGHT and BRILLIANT!
Whether you're building a band-new home or remodeling a century-old estate, Control4 Smart Lighting supports all construction types with both wired and wireless solutions.
More ways to control your WHOLE home!
With a series of interface options, you can manage your lighting (and many other devices) from a keypad, touchscreen, handheld remote, or an app on your phone. And, without any interaction at all, simply control it all through a voice assistant or enjoy pre-programming timing and motion sensors to handle it for you.
What is Smart Lighting?!
Smart Lighting is more than beautiful switches and dimmable bulbs. It provides energy efficiency, added safety and security, custom lighting scenes, and the ability to control numerous smart products in your home at once with just the touch of a button. Its lights that are on when they should be and off when they shouldn't, a warm welcome home, an easy way to dim lights and control groups of lights across multiple rooms or floors, a way to set the perfect mood, the ability to reflect your routines while you're away, deterring potential intruders. Lights that are automated to respond to when you leave, arrive, relax, and entertain. And so much more!
With Control4, your lighting is not just bright – It's BRILLIANT!
Learn more about Control4 Smart Lighting and contact us today!
Phone: (480) 836-1446
E-mail: integrateme@integratedio.com
Add Pingback
Please add a comment
You must be logged in to leave a reply.
Login »