WiredUp in the News: Our Latest Press Release
Feb 05, 2013
Integrated IO®: On the Home Automation Frontier
---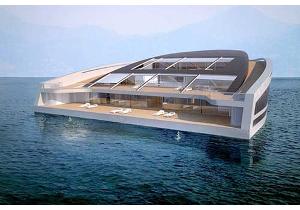 (Photo Credit: Forbes Magazine)
Smart home technological capacity is expanding daily, and the technologies are constantly being improved. Not everyone in the industry is focused on integrating these technologies so that they can all be taken advantage of with one control device, but one Phoenix area business is. This press release discusses home automation trends and what Integrated IO® is doing to ensure that homeowners can derive the greatest possible benefit from them.
Fountain Hills, AZ (Press Release) February 1, 2012 - Integrated IO®, a home and business technology installation company based in Fountain Hills, AZ, has been providing Phoenix area homeowners with smart home technology installation, integration, and maintenance services since 2011. Every few months, at most, the company is able to offer its client base a new and exciting smart home or business related service that it was previously unable to administer simply because the service was not previously available. Examples include the ability to access home security video feeds from anywhere; text message reminders about lights left on at home; the opportunity to crank up the heat just before leaving the office so that the temperature in your home will be where you want it to be when you arrive but not before—saving you money and reducing your carbon footprint.
The company's founder and CEO, David Racich, recognizes that the industry is young and that there is still progress to be made: "That's what makes home automation so exciting. From a technological standpoint, we are living through revolutionary times. The relationship between consumers and their homes is evolving at an unprecedented rate. If we just sit back and let these technologies develop without taking advantage of the opportunities we have to control many of our home's integral systems with our smartphone, we're going to miss out."
The motivation Mr. Racich directs toward equipping customers' homes with cutting edge smart home technology also drives his team's efforts to synchronize these technologies, making life as convenient as possible for the home owner. In other words, Integrated IO® knows what consumers want; and even if these desires have previously been thought unrealizable, the team seeks to make them reality.
Using what Mr. Racich has coined W.I.S.E. (Integrated IO® Smart Energy) solutions, the company streamlines technologies in a way that optimizes comfort, convenience, and energy consumption. The result propels W.I.S.E. system owners light years ahead of their neighbors in terms of home life quality, while helping them cut their utility expenses and curb their carbon footprints.
While hailing advances in home automation as truly remarkable, a number of recent news articles dampen their praise for the industry with complaints that these technologies are not yet compatible with one another. In a recent CNN article titled "The Scattered, Futuristic World of Home Automation," CNN correspondent Heather Kelly attributes this problem to the rush that product manufacturers are in to be the first to unveil new technologies. This is exactly the sort of the problem that Integrated IO®'s highly skilled experts seek to solve, allowing consumers to exploit their technological know-how to integrate systems and technologies that the average homeowner would be at a loss to integrate on his or her own.
Those of you who live in Fountain Hills are fortunate enough to have an experienced smart home installation professional in your backyard. If you are looking to make your life even more comfortable, more convenient—Integrated IO® can help you. To learn more about its W.I.S.E. systems, home theater design and installation services, and other quality-of-life and work enhancing products and services, visit Integrated IO®Installation.com or call (855) 4-Integrated IO®!
About Integrated IO®:
Integrated IO® is a licensed and accredited smart home technology and business solutions installation company with an AAA rating from the Better Business Bureau. The company was founded by David Racich in 2011, serves the Greater Phoenix area and Tucson, and has been lauded by publications such as The Fountain Hills Times for its innovation, reputation for excellent customer service, and affordable service prices.
Add Pingback
Please add a comment
You must be logged in to leave a reply.
Login »