Three Ways Technology Is Changing the Customer Experience
Sep 07, 2016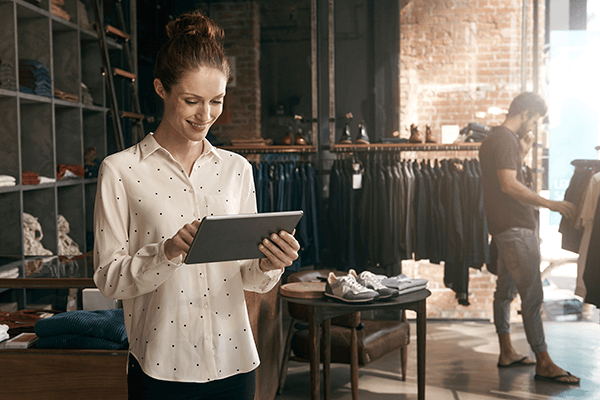 A few years ago, a customer would walk into a store, browse the items for sale, search for a clerk or representative for answers to questions, purchase items at a checkout counter, and drive home. That was the customer experience.
Today, a significant portion of all retail transactions occur without a single face-to-face interaction. Even in stores that still operate primarily out of a brick-and-mortar retail space, technology has altered the consumer experience. Here are three ways this is happening.
Ease and Effectiveness of Feedback
Providing feedback about a product or service experience is faster and requires less effort than ever before. With the expansive reach of social media, a single customer's input can have more effect on the success and intricacies of a product or service than ever before. This is a big deal for customers, and an even bigger deal for retailers. Positive, verified reviews can work wonders for your business. If a customer has a negative interaction with your product, on the other hand, damage control will be necessary.
On-Demand Delivery and Other Services
The rise of eCommerce, driven by convenience-seeking consumers, has made it possible to order just about anything online. In the last few years, we've also seen a rise of affordable same-day shipping. Rather than build a shopping list throughout the week, a consumer can order items she needs as she thinks of them. These same forces have also led to a rise in on-demand, online customer support and other services.
High Expectations
With the tools and resources available to conduct thorough research on a product, service, or restaurant, customers have a better idea of what to expect from a good or experience. Customers can even read up on shops or restaurants they stumble upon, using smartphone apps, before deciding whether to patronize them. For the most part, customers expect speed, convenience, and quality. Increasingly, customers are also expecting stellar customer service.

Is your business equipped to satisfy the needs and wants of a modern, tech-savvy consumer? If not, Integrated IO® can help bring you up to speed. We specialize in small business technology, structured cabling, digital signage, automation, integration, and more. To chat with an expert at our Fountain Hills office today, call (480) 836-1446.
Add Pingback
Please add a comment
You must be logged in to leave a reply.
Login »