Essential Home Theater Design Tips
Mar 20, 2014
Spellbinding explosions. Wrought-with-tension first kisses. Final-second Hail Mary passes. Everything is better when viewed on the big screen, especially when that screen is enshrined in the comfort of your home and accompanied by a state-of-the-art surround sound audio system.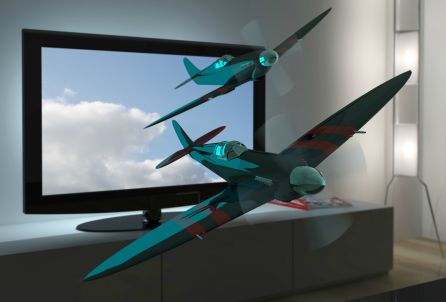 The home theater is a paragon of home entertainment and a clear indicator that a homeowner knows how to enjoy life. If you have decided to install a theater in your home and have not yet met with a home theater installation professional about the design of your home theater, there are several things you should know.
Choosing a Space
Before you can work out the details of your home theater's design, you have to know the specifics of the space you have to work with. If your home has a basement or other self-contained area, consider converting this space into a home theater. Spaces without windows and with little exposure to noises from outside and elsewhere in the house are ideal for controlling light and sound. The room you choose should be wired for lighting, video, audio, and internet access.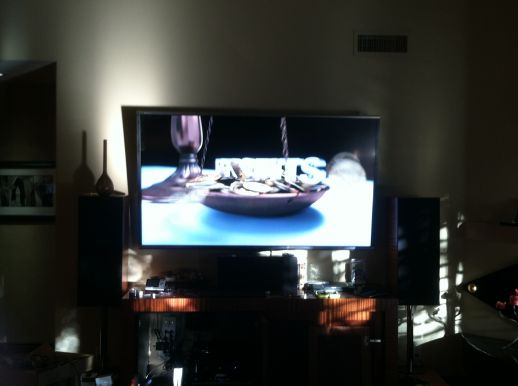 Selecting Audio-Visual Equipment
An overwhelming array of plasma and LCD screens, surround sound systems, projectors, and other home theater equipment is available for homeowners to choose from when designing a home theater system. When choosing the equipment that will be at the heart of your home theater system, consider your budget and intended purposes for your home theater. Certain surround sound systems, TV screens, and other home theater equipment is better suited to some applications than others.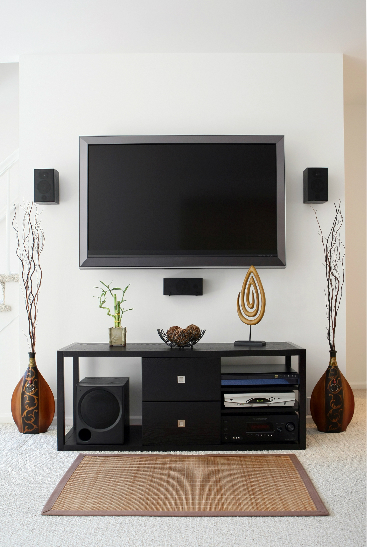 Arranging Furniture and Equipment
The arrangement of furniture in your home theater is more important than you might think. In addition to being arranged in a visually appealing and accessible manner, couches and chairs should be strategically placed for an optimal viewing experience. A common rule of thumb is to multiply the height of your screen by three and space your viewing furniture and screen roughly that far apart from one another.
Dressing It Up
Curtains covering windows and doors help block out light and sound and can evoke a movie theater atmosphere. A starscape on the ceiling can give off the impression of watching a movie under the starts. The sky is the limit when it comes to stylizing your home theater. Embrace your creative side throughout the home theater design process.
Hiding Cables and Wires
Equipping your home theater with the latest and greatest technologies will involve a considerable number of cables and wires of varying lengths, widths and colors. Chances are that you will not want these cables and wires to be visible to you or others who are enjoying the entertainment your home theater provides. A home theater installation company like Integrated IO® can do all of the cable running your home theater and surround sound system require and hide these components after they have been installed.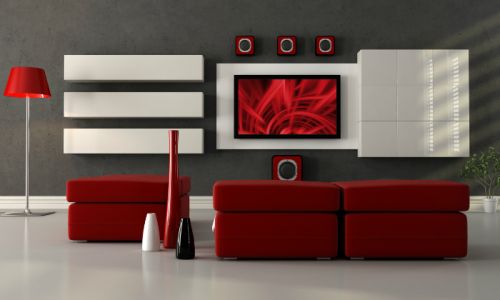 Optimizing Sound
Just as placing your couches and chairs a certain distance from the TV or projector screen is important for enhancing the visual impact of watching something in your home theater, speakers should be strategically placed to generate the optimal sound experience. Integrated IO® offers free surround sound installation for customers already using our home theater design and installation services.
At Integrated IO®, home theater design is one of our specialties. Together with our trained home theater installation professionals, you can design the home theater of your dreams. A mix of your personal design preferences and a skilled home theater designer's input on how best to optimize the visual and auditory experience. Regardless of whether you are looking to throw stellar game day bashes, host action movie marathons, or create a woman cave where HGTV and Lifetime original reign strong, our home theater design and surround sound installation services can help. To speak with a member of our dedicated and experienced team, call Integrated IO® at (855) 4-Integrated IO®.
Add Pingback
Please add a comment
You must be logged in to leave a reply.
Login »